SMS DLT Registration under TRAI guidelines
TRAI TCCCPR 2018 – DLT Registration Process
The Telecom Regulatory Authority of India (TRAI) has mandated all entities that want to send SMS to register their organization, headers & templates along with the required consent information on the DLT platforms, to curb Unsolicited Commercial Communication (UCC).
TRAI has now directed all providers like Textlocal to restrict traffic for Principal Entities and Telemarketers who have not registered themselves on DLT platforms.
What is Distributed ledger technology (DLT)?
To register your self on the DLT platform, you need to talk to your operator (BSNL, Videocon, MTNL, Airtel) they will provide you a link where your need to fill your basic details and have to upload your KYC documents.
DLT Registration Process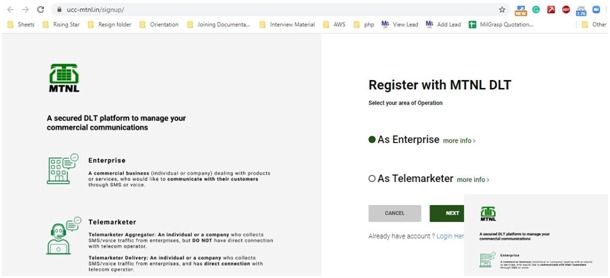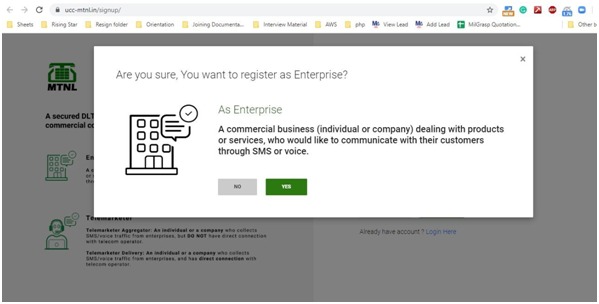 Step5 – Click on No
Step6 – Enter your Business registered PAN number
Step7 – Click on Verify & Continue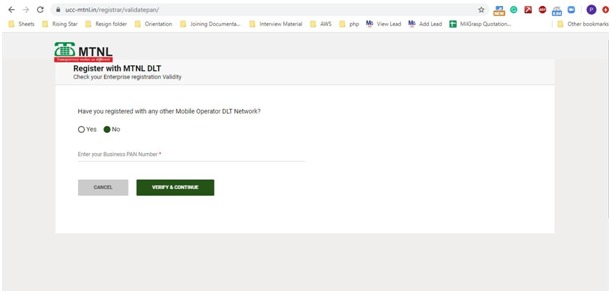 Step8 – Fill up all * fields & Click on Continue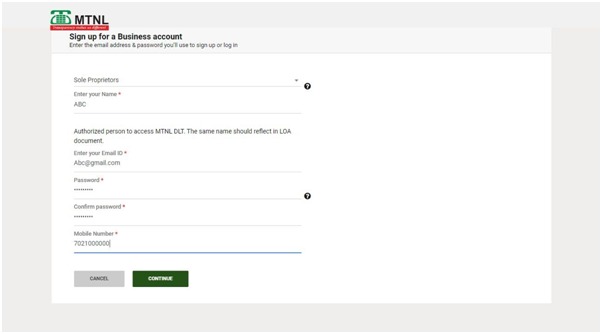 Step9 – Registered number will receive OTP for Mobile Number Verification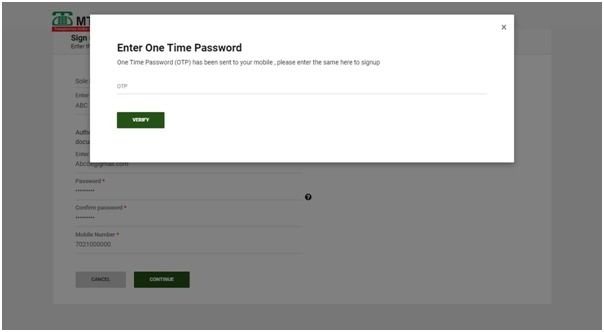 Step 10 – A registered email will receive an email to validate the Mail ID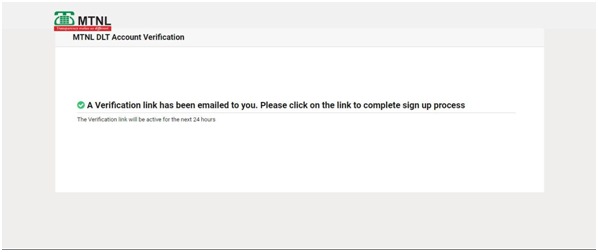 Step 11 – Open your registered Email ID and click on confirm Email Address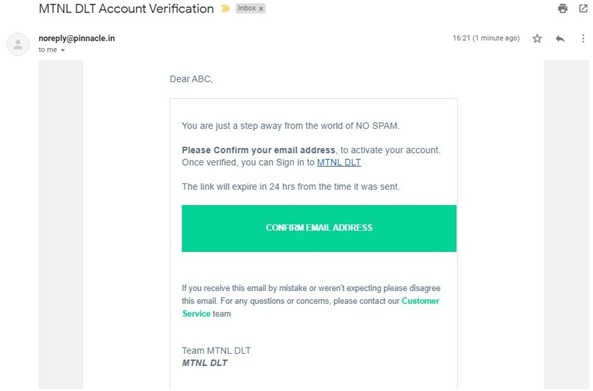 Step 12 – Click on As Enterprise then Next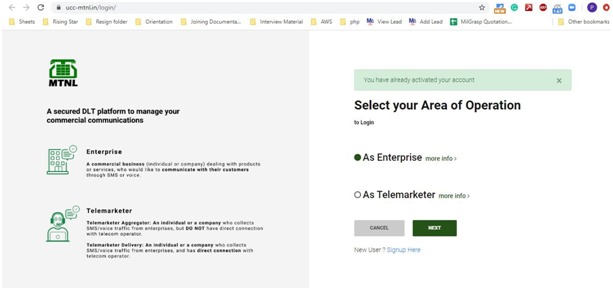 Step 13 – Login from registered email id and Password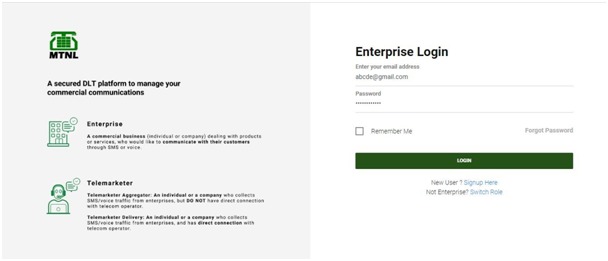 Step 14 – Put OTP and sign in

Step 15 – Fill up * details and continue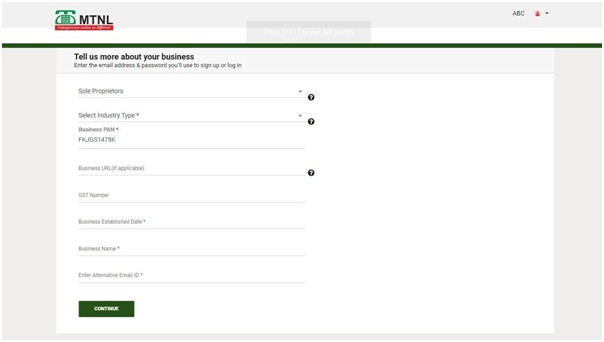 Step 16 – Fill up * fields & Click on continue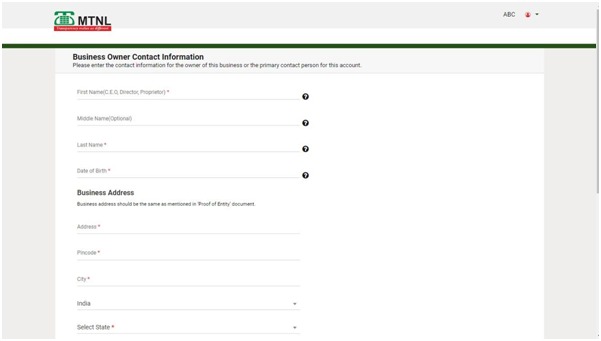 Step 17 – Attach proof of identity Business Pan Card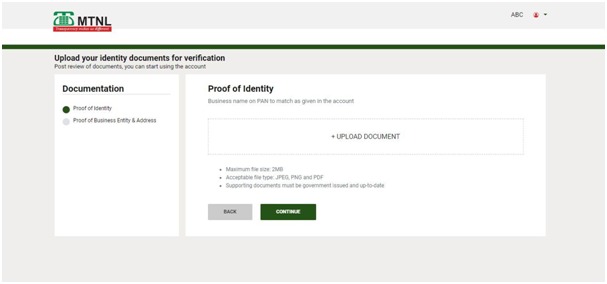 Step 18 – Proof of Entity & Address (Any 1) & Click on Continue
●  Shops & Establishment Registration Certificate
●  GST Registration Certificate
●  TAN Registration Certificate
●  FSSAI License
●  Import & Export Registration Document
●  School/Trush affiliation certificate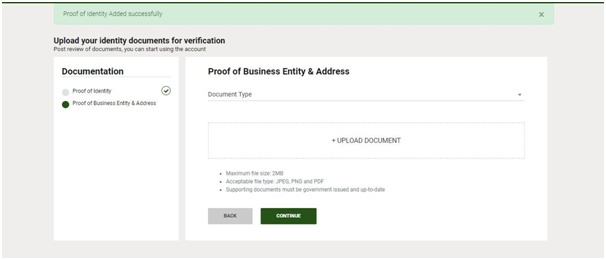 Step 18 – Select your Telemarketer, from dropdown Milearth Softech AF
Telemarketing ID – 1502445790000012304 ( Click on Verify)
Click on Continue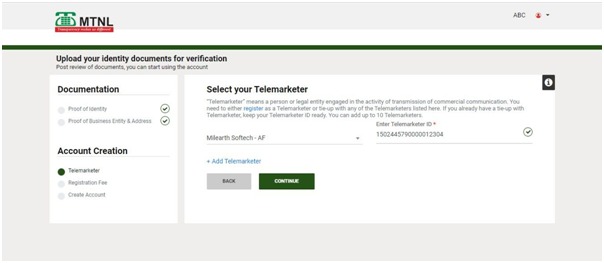 Step 19 – Registration Fee – 5000+Gst (5900/-) in the mentioned bank account
After paying – Put your transaction ID & Payment date and Submit
Click on Submit Payment Successful,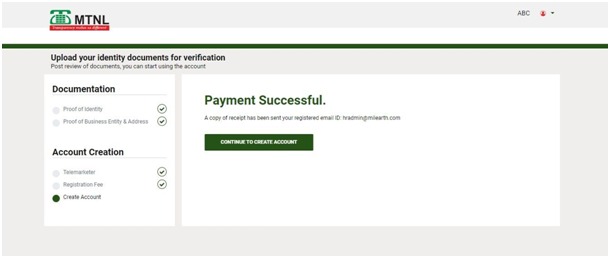 Step 20 – Click on Continue to create an account, will receive a temporary Registration
number

Documentation
▪️ Authorization Letter (PFA)
▪️ Authorized signatory proof (PFA of LOA)
▪️ Account approval & Documents verification  (48 hours operates end)
▪️ Header ID Creation
▪️ Header ID Approval
▪️ SMS Account creation
▪️ Header ID creation in SMS Account
▪️ Header ID approval in SMS Account
▪️ Header ID Deployment in MilGrasp App
▪ DLT Agreement with your Telemarketer (LOA-PE to TM Agreement)
Support contact details from Pinnacle Teleservices – 8805566662
To make quick approval can mail on – [email protected]
[email protected], [email protected]